MARSHALL HAS GROWN INTO A PREMIER MEDICAL DEVICE CONTRACT MANUFACTURER
Marshall was founded in 1951, providing machined components to a broad customer base. Automatic screw machines filled Marshall's floor. Since the mid-1990's, we've narrowed our focus as a medical device contract manufacturer.
History
In 1951 Lawrence Gagner founded Marshall Manufacturing Company and worked by himself in a rented space on Marshall Street in northeast Minneapolis. The location of the space in combination with the "Screw Machine" services provided, invoked the name "Marshall Screw Products." In 1956 the company moved to 4,000 square feet of rented space at the Griggs Midway Building in St. Paul.
Initially, Marshall specialized in short-run turning work. In 1958 the company expanded into general machining work. By the mid-1960s, Marshall acquired two smaller companies. They then began supplying metal and plastic machined components to the pneumatic, hydraulic and meat-processing industries.
Marshall's business growth necessitated the construction of a new building in 1970. They formed a new name: "Marshall Manufacturing Company." In February of 1979, John Timmersman bought Marshall. He added CNC turning and CNC milling to accommodate a broader customer base. Marshall included liquid filtration, automotive, and military component manufacturing.
In 1993 Marshall remodeled the shop for cellular manufacturing. The remodel initiated the reorganization of management into streamlined, problem solving, self-managed teams. The immediate result of the restructure included the creation of a safety program and procedural documentation. Spring of 1996 marked the beginning of Marshall's journey toward the implementation of ISO-9001, which was achieved the following year.
CNC Swiss Machining and Other Enhanced Manufacturing Capabilities
In 2001 Marshall added CNC Swiss machining capabilities and manual 2D and 3D wire and tube bending. This addition opened Marshall to greater opportunities in the medical device industry.  John Timmersman was looking toward the future when he invited his son-in-law, Mike Burchill into the company as his designated future successor, who steered the company towards the medical industry. Robots and additional automation were acquired to accommodate high volume production, and capabilities were again expanded with the addition of CNC wire EDM in 2006.
Since Marshall was already acquainted with manual bending, the company began experimenting with CNC bending of small diameter pre-machined wire in 2007. Ultimately this would help Marshall meet the increasing volume demands and the elevated quality requirements of their prominent medical device customers. Marshall's ingenuity and persistence lead them to new places and now they are at the forefront of CNC 2D and 3D bending for the medical device industry.
As Marshall enhanced their medical manufacturing capabilities, they also intensified their quality system. To better serve its growing medical device customers, Marshall successfully achieved ISO 13485 certification in 2010. Two years later Marshall added CNC Laser Tube Cutting capabilities followed by CNC Laser welding in 2013.
In February of 2015, "Lean Practices" were introduced to the Marshall Management team.  Company-wide training was implemented and ongoing training and actions continued to be applied throughout the facility.
Today's "Marshall Manufacturing Company" Offers World Class Service.
Under the ownership of Mike and Pam Burchill, Marshall Manufacturing Company supplies medical devices and components to medical OEMs in several markets including urology, orthopedic, laparoscopic and dental. Additional markets include the filtration and food industry.
Machined materials include 300 series stainless steel, 17-4 and 17-7 stainless steel, titanium, L605, MP35N and other cobalt chrome alloys, and a multitude of medical grade plastics. Nitinol tubing is within Marshall's CNC laser tube cutting capabilities.
Current capabilities include CNC Swiss machining, CNC wire EDM, CNC laser tube cutting, CNC 2D and 3D bending of small diameter pre-machined tube and wire, and CNC laser welding.
The scope of machined medical components Marshall provides to medical OEM's include medical introducers, cannulas, external fixation products, laparoscopic components and more. As a premier medical device contract manufacturing company, Marshall offers customers world-class quality and service.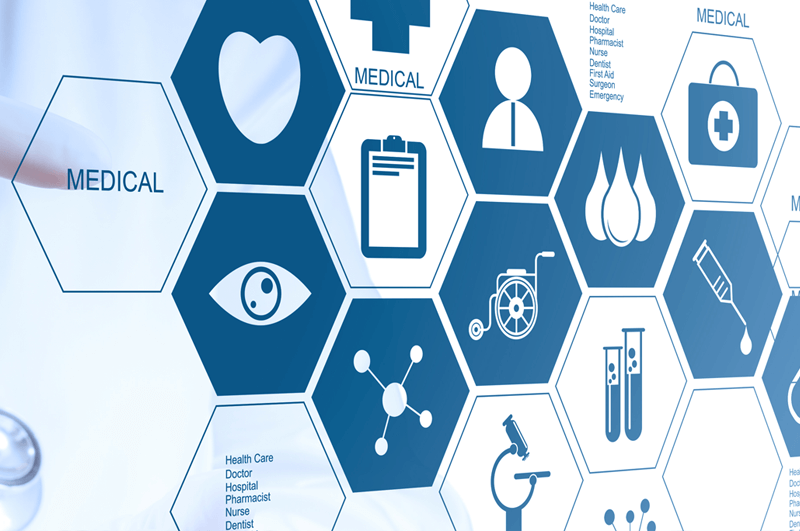 Although Marshall's main focus is medical contract manufacturing, we also have customers in the filtration industry.