GENERAL MACHINING FOR THE FOOD PROCESSING AND HYDRAULIC INDUSTRIES
Since Marshall's beginning in 1951, we have been a contract manufacturer of components and assemblies to the food processing industry, hydraulics industry, computer industry and scientific community. Quality has always been a priority at Marshall and is critical in satisfying and retaining our customers.
MARSHALL ALSO PROVIDES GENERAL MACHINING SERVICES
Servicing The Food Processing And Hydraulics Industries
Although Marshall is strongly focused toward the medical device and liquid filtration sectors, we are equally dedicated to our customers in the food processing, hydraulics and electronics industries.
Marshall provides a variety of precision machining services to our customers. From simple turning and milling projects to highly complex components, which may involve Swiss machining, laser tube machining or wire EDM.
Marshall's engineering team works closely with our customers to provide them with the quality components they expect.
Materials
Longevity in the manufacturing environment has rewarded Marshall with experience machining a wide variety of materials.
Metal Alloys
Stainless Steel; 300 Series, 400 Series 17-4 & 17-7 Series
L605 (Cobalt Chrome)
MP35N (Cobalt Chrome)
Titanium
Aluminum
Brass
Cold Rolled Steel
Hot Rolled Steel
Nitinol (Laser Tube Cutting Only)
Plastics
Teflon
Delrin
Peek
PVC
CPVC
Polyethylene
Polypropylene
Polysulfone
Acrylic
Noryl
Glass-filled plastics
Let Marshall assist you in your precision machining needs.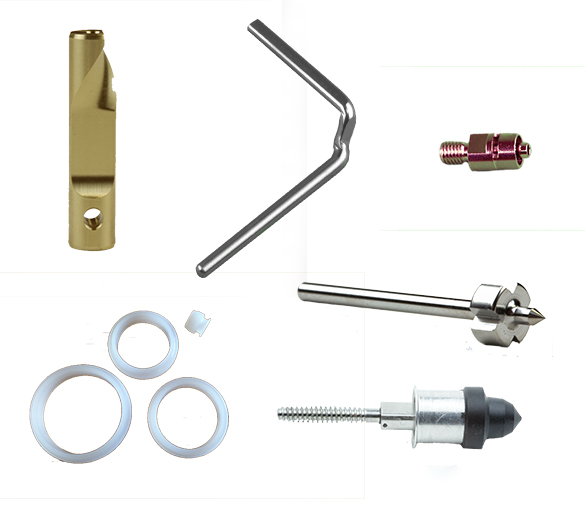 Machining Solutions
At Marshall, we want all of our customers to understand how creating "a better way" retains such a high-degree of importance. "Innovation" goes beyond capability. It is a daily occurrence, a way of life, the real strength behind the achievement of pure "Value Engineering".