INNOVATION COUPLED WITH QUALITY AND COST OPTIMIZATION STRATEGIES
Marshall feels it's important to inform Medtech customers of their latest capabilities, while sharing examples of applications and success.
Review some of the ways they have helped their customers overcome challenges.
ASSISTING CUSTOMERS BY APPLYING "COST OPTIMIZATION STRATEGIES"
Medical Device and Component Contract Manufacturing at its Best
Since 1951 Marshall Manufacturing Company has loyally served its many customers. See how Marshall can help your company via its multitude of medical device contract manufacturing processes. These processes include CNC Swiss machining, CNC laser tube cutting, CNC 3D Bending and CNC laser welding. Equal to Marshall's many capabilities, they are experts at helping their customers save money and often improve the integrity of the component, by applying "Cost Optimization Strategies".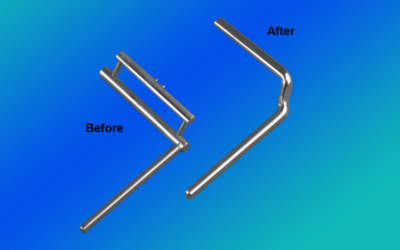 Where Innovation and Dedication to Detail Can Actually Make a Difference. The call came in from a larger manufacturing company in St. Paul, Minnesota to Marshall Manufacturing Company located in Minneapolis. The Engineer told Marshall of a specific part they had...
read more