CNC Wire EDM (Electrical Discharge Machining) is commonly used when low residual stresses are desired, because it does not require high cutting forces. Common wire EDM processes are slots, eyelets, cut-offs and grooves.
MEDICAL DEVICE MANUFACTURING WITH ELECTRICAL DISCHARGE MACHINING
CNC Wire EDM utilizes a fine, electrically charged metal wire usually made of brass, to cut through the work piece while submerged in a tank of deionized water. The moving wire erodes any conductive material that is within .0005" of its path, while the deionized water cools and flushes away debris from the cut. The wire is constantly fed from a spool and is held between upper and lower diamond guides. The wire itself also erodes, but minimally, because it is constantly being fed through the work piece, it is continuously being replaced with new wire. The guides are CNC-controlled and move in the x–y plane, and the upper guide can also move independently in the z–u–v axis, giving the ability to cut tapered and transitioning shapes (e.g., circle on the bottom, square at the top). With multiple axis movement capability, CNC Wire EDM can be programmed to cut very intricate and delicate shapes.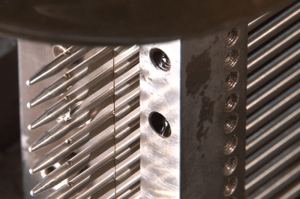 Wire EDM machines can produce complex shapes out of almost any electrically conductive material. Hard metals, such as tungsten carbide, titanium and cobalt chrome (MP35N and L605) can be processed with wire EDM machines. Hastelloy C-276, Inconel 718, 300 series and 17-4 stainless steel, soft materials such as aluminum and brass, tough or gummy materials such as nitinol, nickel and exotic alloys can also be machined utilizing wire EDM.
At Marshall, CNC Wire EDM is often used when a machined feature, such as a slot or eyelet is required within a fragile portion of a component. Unlike an end mill or cutting tool, the Wire EDM process does not introduce cutting pressure or vibration. This is also valuable when medical device components need to be held to critical tolerances. When appropriate, building a fixture that will stack as many as 15 parts in a CNC Wire EDM operation is a common manufacturing practice utilized by Marshall.
If you have a new or existing project that requires CNC Wire EDM, please give us a call or email us today.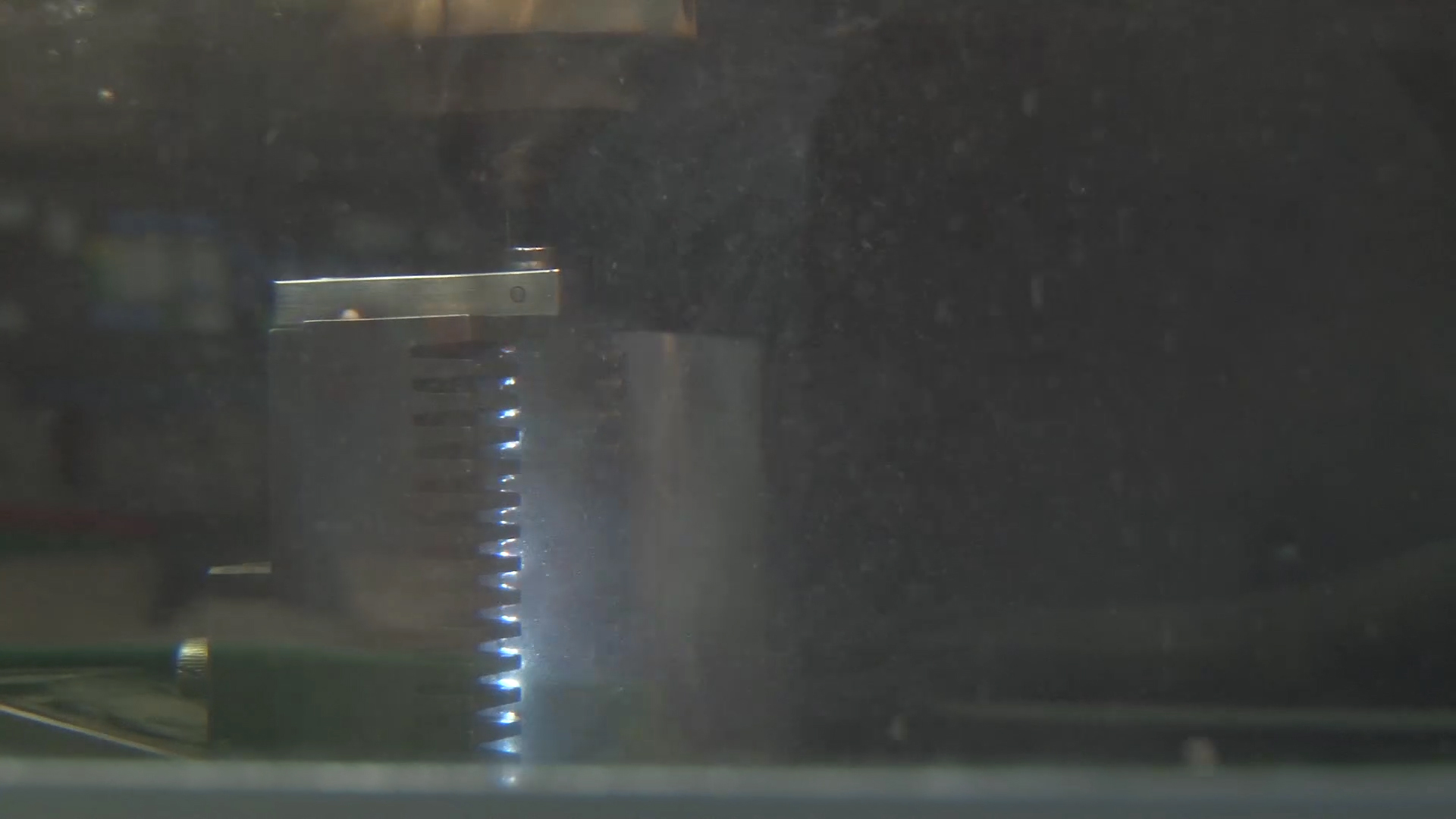 CNC Wire EDM cutting slots in 15 parts stacked in a fixture 
At Marshall CNC Wire EDM is used in production for generating slots, grooves, holes, cutoff and other features.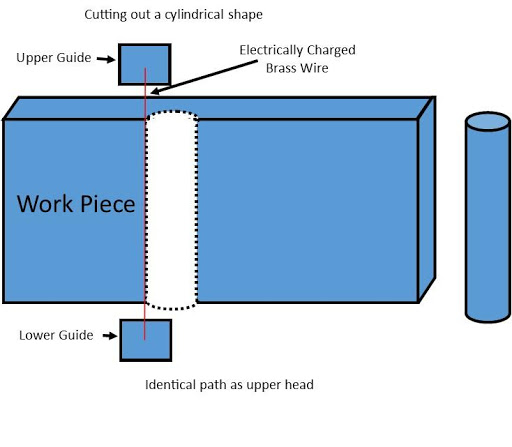 Above, Upper Guide and Lower Guide Programmed Identically: In this illustration, both the top and bottom guides are prgrammed to cut an identical circle, which produces a cylindrical shaped hole and slug.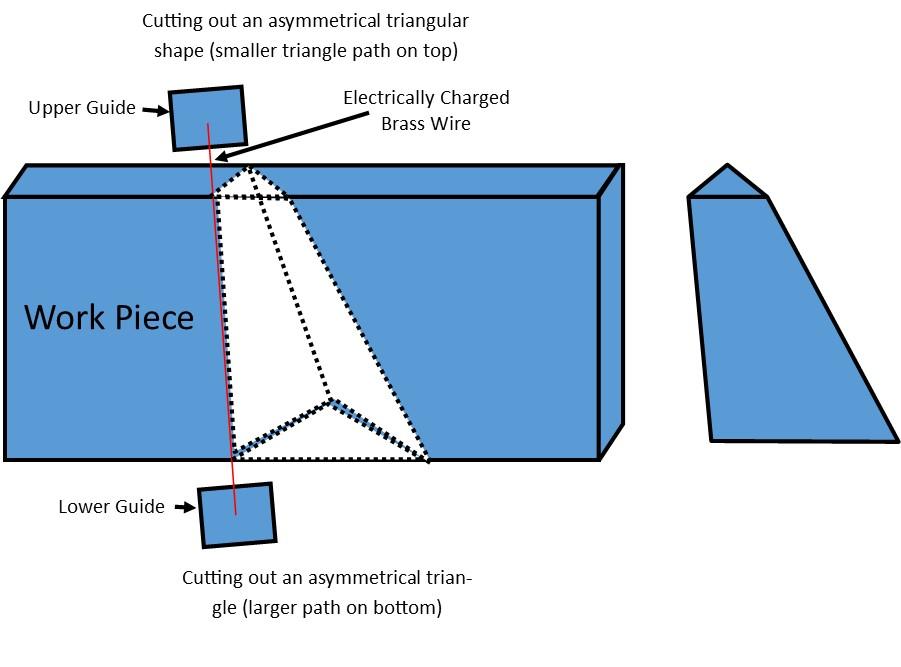 Above, Upper Guide and Lower Guide Programmed Differently: In this diagram the upper guide is programmed independently to generate a small triangular shape, and the bottom guide is programmed to generate a larger triangle.