REMOVE COST AND ADD QUALITY USING MARSHALL'S "VALUE ENGINEERING SOLUTIONS"
Marshall's Engineering Team is often able to assist customers with cost optimization strategies, based on our manufacturing experience. We encourage our customers to review their medical device components with Marshall early in the product development cycle, for the most impact.
FINDING VALUE ENGINEERING SOLUTIONS AT MARSHALL
Marshall Optimizes Manufacturing Processes
For the purpose of increasing the efficiency of the manufacturing process while simultaneously removing cost, Marshall offers "Value Engineering Solutions". This process may involve innovative tooling, testing to discover new manufacturing procedures, or component modification suggestions.
Our medical device customers often bring new, cutting-edge devices to market. The major difference in working with a medical contract manufacturer like Marshall is our dedication to innovative manufacturing techniques. Our goal is to manufacture our customer's devices using the most efficient processes, utilizing value engineering solutions. That objective often results in time savings, which translates into cost savings, ultimately equating to greater success for our customers.
We also work with our customers that are moving existing projects from under-performing suppliers. A medical device OEM may have a supplier that is not satisfying their requirements. They may be experiencing delivery issues, quality problems or communication disconnects. If you're company is suffering from inadequate service, Marshall is here to help.
Offering A Wide Range of Services:
Marshall offers many manufacturing, including CNC Swiss Machining and Micro-Swiss Machining, CNC Laser Tube Machining, Wire EDM, and CNC 3D Bending of small diameter wire and tubing. Assembly methods include CNC Laser Welding, epoxy and press fit.
It's all about new thought, effective process techniques, and the power behind the Marshall engineering professionals. We are dedicated to helping our customers find a better medical device manufacturing solution. Give Marshall a call to discuss your project today.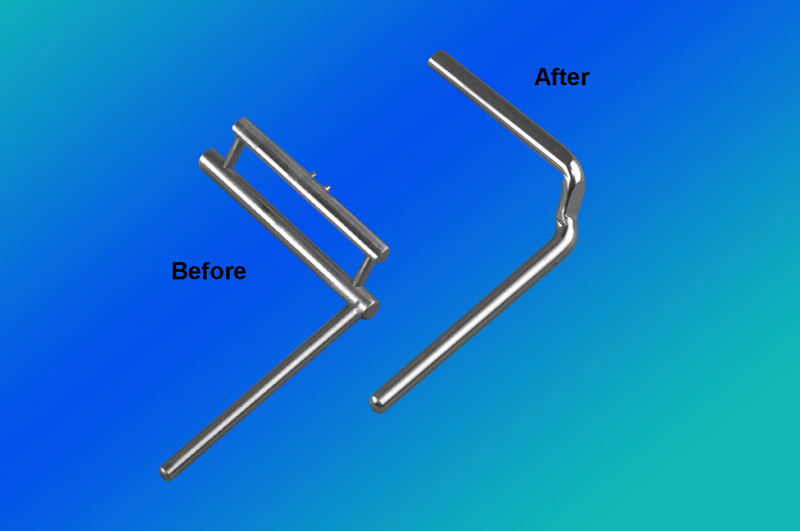 Within the quoting process, Marshall often sees opportunities for cost savings, and shares their ideas with the customer.
Check Out Marshall's Full Capabilities Video